We first visited Page, Arizona, on a whim. We were on a road trip and had just left the Grand Canyon, when Peter decided he would like to see the Glen Canyon Dam. He is an engineer after all! So, we made the detour and discovered a gem. What is there to see in Page and what to do? Why visit Page, AZ? Read on!
The Glen Canyon Dam
The Glen Canyon Dam was the first place we visited in Page and that is fitting because it is the raison d'etre for the town. Page was established to accommodate the dam builders in 1957. At the time it was the world's largest trailer park and although it was never intended to be a permanent town, it is now a sizeable community.
The dam is built on the Colorado River and its building led to the creation of Lake Powell, one of the largest man-made reservoirs in the US. The Glen Canyon Dam is a magnificent structure. It is a major source of hydro electricity and also ensures availability of water to a number of US states, regardless of the fluctuations in annual rainfall. Its construction in this area of natural beauty, however, is still controversial to some.
The dam is certainly an impressive example of engineering. We were fortunate enough to get on the tour, which at only $5 was great value. The tour was excellent, lasted about an hour and took us right down inside the dam. The guide was really knowledgeable and showed us all the different features of the dam.
Taking a tour of Glen Canyon Dam is definitely one of the best and most interesting things to do in Page, AZ, but at the time of this update (Feb 2023), Glen Canyon Dam is closed to the public.
Horseshoe Bend
It was serendipity also which first led us to Horseshoe Bend. On driving into Page, we noticed a number of vehicles parked off Highway 89 and deduced that perhaps there was a hike there. After our tour of the Glen Canyon Dam, we went to explore. There was indeed a hike, albeit a short one, and it led to this fabulous place which we came to know as Horseshoe Bend. This is a must see for anyone visiting the Page area.
The trail to the overlook at Horseshoe Bend only takes about 30 minutes and leads directly to a fabulous view over the bend. Horseshoe Bend is an incised meander of the Colorado River. It is a fantastic view over the river and the steep, sandstone cliffs.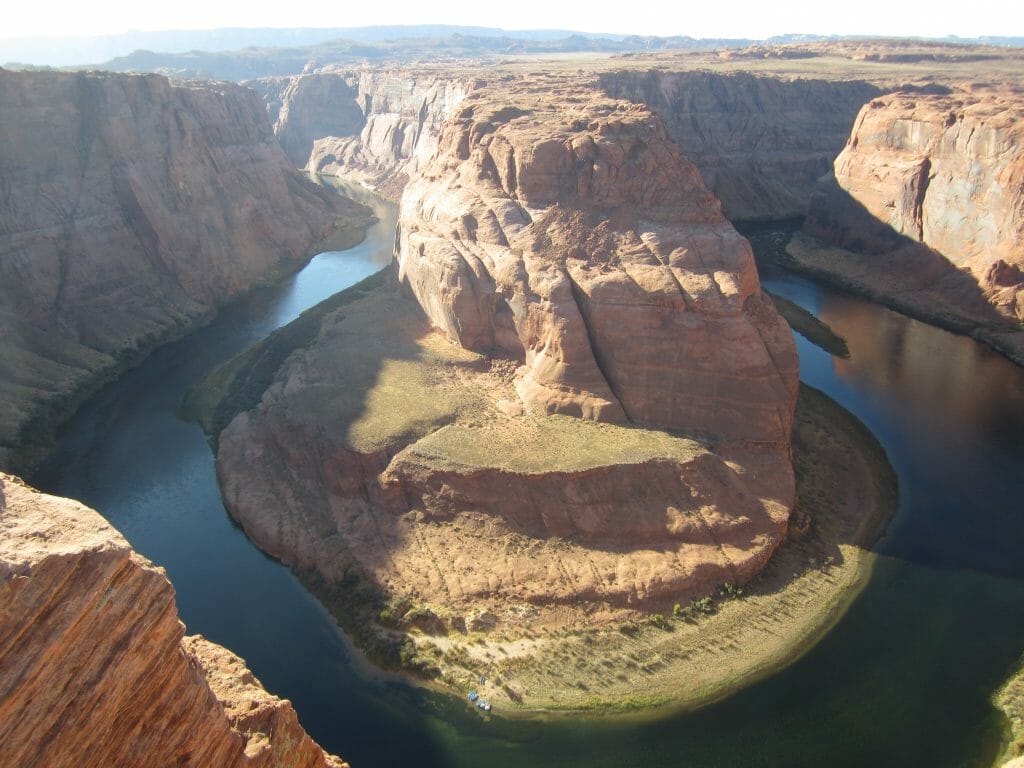 When we visited we were incredibly lucky. Sitting there on the cliff overlooking the bend in the evening sunshine were two condors! Californian Condors are among the rarest birds in the world and it is thanks to a conservation program that they have survived. It was a very special moment to see them so close and in this wonderful setting.

When we first visited Horseshoe Bend it was entirely free. In the last couple of years, however, it has become increasingly popular and the parking lot and trail have been improved. There is now a fee for parking. Details can be found here.
Fee or no fee, Horseshoe Bend is definitely worth seeing on a visit to Page, AZ.
Antelope Canyon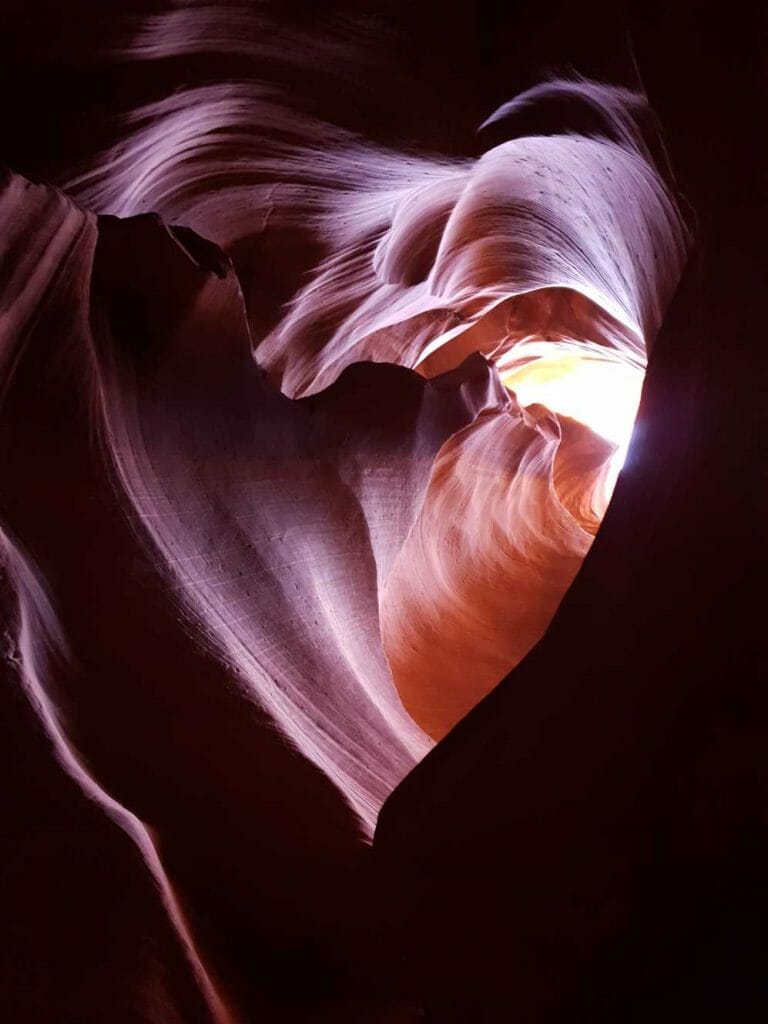 Antelope Canyon is one of the best things to see in Page and one of the most memorable tours I have taken in the US. I have written about taking a tour of Antelope Canyon separately: A Tour of Antelope Canyon.
This post includes details of the tour and lots of pictures so I will restrict my comments here to noting that a visit to Antelope Canyon can only be undertaken on a tour conducted by Navajo guides. It is not possible to visit without taking a tour, but there are plenty of options from which to choose. We took a tour of the Upper Antelope Canyon but I am now determined to return to explore the Lower Antelope Canyon. Tours are available year round, but they are very popular so it is essential to book in advance.
Antelope Canyon is truly amazing and should not be missed on a visit to Page, AZ. A few photos here to whet your appetite, but more are available in the post mentioned above.
What to see in Page, AZ? 
These three "must sees" in Page are sufficient alone to warrant a trip, but Page, AZ, is also on the edge of the Glen Canyon National Recreation Area and Lake Powell. Both of these are attractions in themselves and offer a wide variety of outdoor activities and fabulous landscapes to explore.
Add to these the nearby Grand Staircase Escalante National Monument and Vermilion Cliff National Monument  and this is an area definitely worth visiting.
If you found this post useful, please PIN IT for later!
If you enjoyed this post, you may like to check out this one: