Continuing with the series of posts about the Lake District and favourite walks in this area, I offer a walk around Crummock Water. Crummock Water is less well known than its close neighbour, Buttermere, but it is just as beautiful. Not only that, with good waterproof boots, it is possible to walk the whole way round this lake and take in the beautiful views from every angle.
Other posts in this series include One Day in the Lake District, Easy Walks in the Lake District and One Day in Keswick.
Where is Crummock Water?
Crummock Water is in the north of the Lake District. It is about 8 miles from Cockermouth and 12 miles from Keswick. We drove from Windermere, which takes about an hour and a half. There are different routes, but we drove over Honister Pass, a very steep, narrow road, but worth it for the views.
Our route took us past Buttermere, which is one of my favourite spots in the Lake District. Even on a dull day, Buttermere is still spectacular.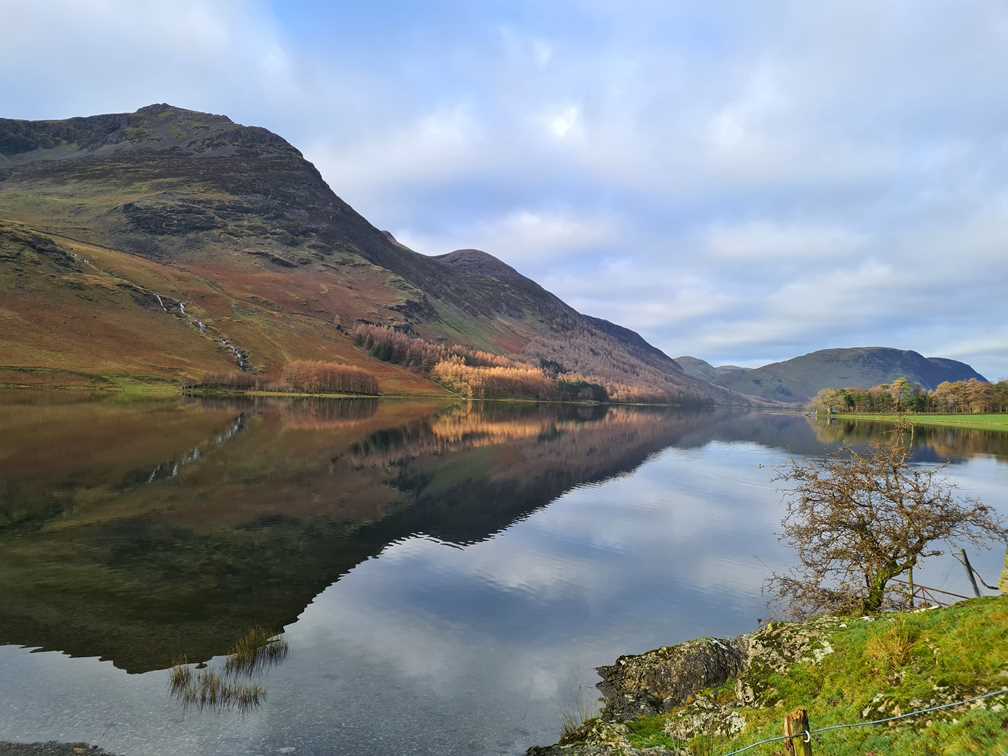 Crummock Water is adjacent to Buttermere and we parked in the small village between the two lakes. There is some pay and display parking, but on quieter days, it might be possible to park up the hill out of the village for free.
The Walk Around Crummock Water
From Buttermere we walked clockwise around Crummock Water. The trail is obvious, but is quite rough underfoot and when I say waterproof boots are needed, I am not exaggerating! The trail was flooded at various points and we needed to pick our way across bogs in several places. Perhaps in the height of summer after a drought it might be dry, but I suspect not. This is the lake district after all! We did meet some people at the end of the lake who were surprised that we had made it all the way along. It was not difficult though – just wet!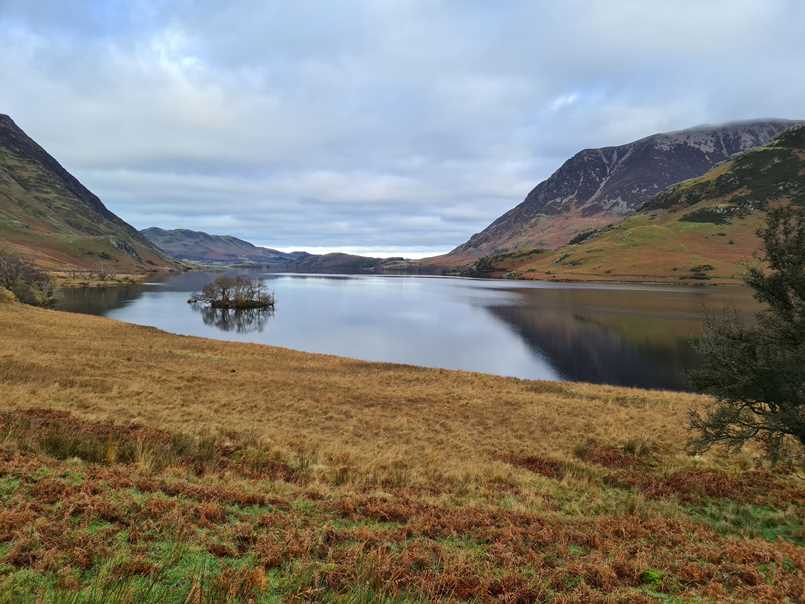 It is possible to take a bit of a detour from the trail along the back of the lake in order to see Scale Force, the waterfall. On this particular occasion, however, we passed on that. Another day!
We had our picnic at the far end of the lake looking out towards Rannerdale. Fabulous views!
The trail on the other side of the lake was more wooded and rather less flooded for the most part. We followed the trail along the edge of the lake and met a few more people on this side, although it was still very quiet. Eventually the trail comes out on to the road B5289, which would have taken us back to the car. But….Peter does not like walking on the road, so we had to do a detour…..a fairly long detour which involved a bit more of a climb up Rannerdale and round back to Buttermere. It was lovely, I must admit, and there were some fabulous views over Crummock Water, but it did add a couple of fairly strenuous miles on to an already lengthy walk.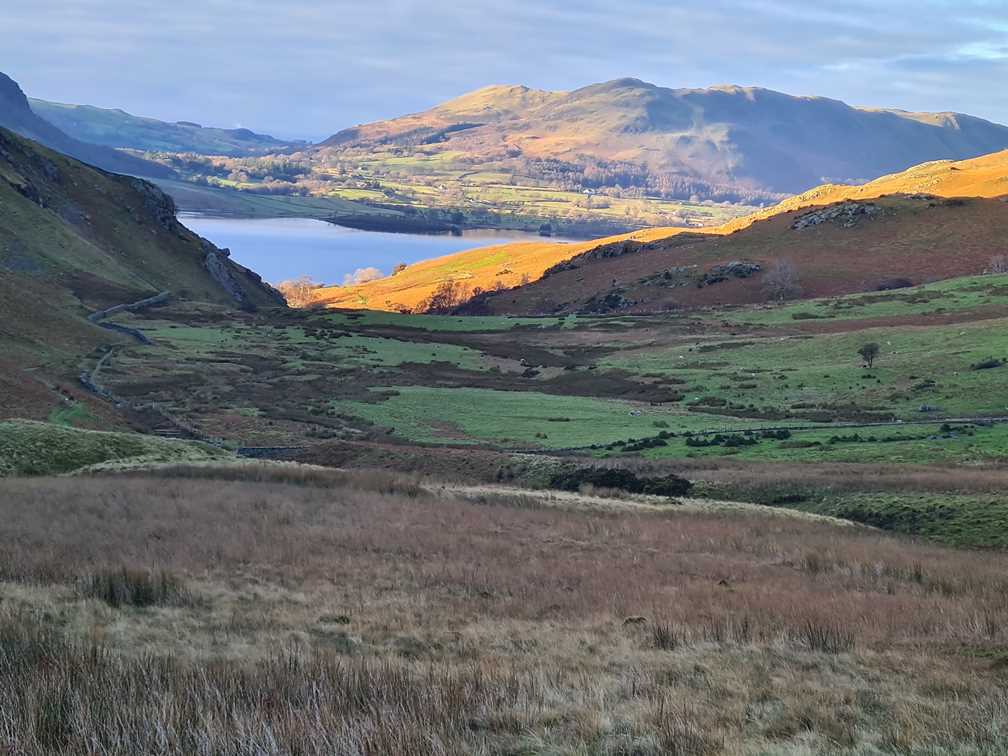 Our hike took a little over 4 hours. This included a short picnic and the detour round Rannerdale. The whole hike was about nine miles – unless you are a border collie like Jasper! He probably did about 20 miles!
Related articles

If you enjoyed this article, please share it!